Massive Sports offering of over 40 sports including esports
Fast Withdrawals
Wide Range of Markets
Excellent Live Betting Coverage
Comprehensive Stats & Analytics
600 Sporting Events Every Day
Many Different Bonus Offers
Huge Market Coverage
Competitive Odds
Attractive Betting Odds
User Friendly Homepage
Fast and Reliable Payouts
High Betting Odds
Free Live Streaming with Unibet TV
Wide Range of Bets in Live Betting
Attractive Bonuses & Promotions
Competitive Odds Available
A Wide Selection of Bets
Superb Sports Betting Offers
Very High Betting Odds
Many Deposit & Withdrawal Methods
Quick Responding Customer Support
Reputable And Growing Brand Name
great Odds On Uk And Euro Leagues
Slick Website Design
Very Informative Homepage
Good Live Betting Service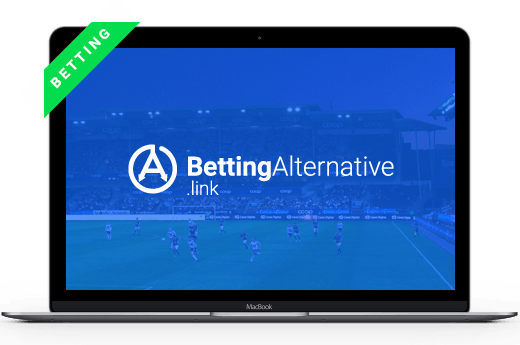 Online Gambling In India - Legality And Practices
All human life is there in India and that includes gambling. Playing card games for money is popular on the night of the Diwali festival. Then, some people of Hindu faith hope that Lakshmi, the goddess of wealth and luck, will favour them and shower them with money. In the ancient Indian epic the Mahabharata, the five Pandava kings are lured into a card game, losing their kingdom and fortune. They also lose their beloved queen, Draupadi. This is a huge insult to Draupadi, as she's the incarnation of a goddess. She's subsequently rescued by Sri Krishna, another godly incarnation. As a result of Queen Draupadi's horrendous experiences, it would be correct to assume that gambling is seen in a negative light by many communities in India, although not by all. In general, there are mixed feelings about gambling in Indian society.
Muslims strongly disapprove of it. While Christians may also disapprove, they tend to be less judgmental, provided that gamblers play responsibly. In a nation of over one billion people, there's bound to be a high number of potential customers for online gambling sites. The Internet revolution has happened and millions now have access to the internet, whether by computer or mobile.
Gambling activity is governed by The Public Gambling Act of 1867. This law was enacted during the time of British rule in India. Considering that India has achieved independence and that the social scene has changed, the law should probably be updated. India is a federal democracy. It's divided into various states. Each one enacts its own local laws. The laws vary from state to state regarding gambling culture and practice.
The 1867 Gambling Act deems it illegal to operate a venue where gambling takes place. It also declares it illegal to visit such a place. However, there's no clear definition of what gambling is. Betting on horse racing is legal in India, in spite of the 1867 Act. Lotteries are legal in India according to the 1998 Lotteries Regulation Act, which gives state governments the right to operate lotteries within their own states. Two states, Goa and Sikkim, have legalised casino gambling. Regarding online betting sites in India, the Information Technology Act of 2000 doesn't mention online gambling. It gives the government the right to block foreign websites. Till date, no-one appears to have been arrested in India for using online casino in India. One must gamble responsibly. Other than that, it seems to be quite safe to gamble in India, online or otherwise.
BONUS
Risk Free Bet up to $5000
BONUS
€ 6 Twister Discovery Pack, 100€ Bonusguthaben und 10 Bonusspiele
BONUS
100% Welcome bonus up to 300€ after the first deposit
Online Gambling Product Types In India
There are online betting sites and online casinos in India. And there are online poker rooms in India. All of these online gambling products are popular in this huge country. Choose sites which promote responsible gambling and also remember, it is better to choose sites which accept the Indian rupee. Gambling with foreign currencies may create problems. It seems to be a good idea to use online wallets such as Skrill and Neteller for funding an account at a gambling site. Using credit cards or bank transfer seems to cause problems for Indian residents because of the Foreign Exchange Management Act of 1999.
Betting
Casino
Poker

Lottery

Bingo
Online Betting In India
As already mentioned, betting on horse racing is legal in India, there are race courses throughout the country. Race meetings are held regularly and attract lots of spectators. Cricket is an extremely popular sport in this country and many cricket fans place bets on the outcome of matches. Betting on cricket is something that can get really frantic, especially when there's an important match going on. With the internet revolution, online betting has grown in popularity, mainly because it is very convenient. Popular online betting sites in India include Dafabet and Betrally.
Our Alternatives
Online Casinos In India
As already mentioned, depending on the community to which one belongs, gambling is a popular part of cultural life for many in India. The internet revolution has made gaming accessible to the masses, through the computer and even the mobile. Because of significant advances in the development of gaming software, the mobile experience of online gambling is quite superior nowadays. In fact, one doesn't need a computer to enjoy gaming in an online casino. Although some may disapprove, the country has a large enough population to make a significant clientele for online casinos. As mentioned at the beginning of this article, popular online casino sites include Royal Panda, Betway Casino, Yeti Casino, Jackpot Casino and Spin Palace. There's also Yebo Casino.
Show only available operators in
Our Alternatives
Online Poker Rooms In India
Although online poker has been a grey area in India in the past, nowadays it's being treated like any other type of entertainment. Poker is a game of skill. Winning at this game is more a matter of skill than luck. The current laws clearly state that for an Indian gaming company to stay on the right side of the law, there are certain conditions. Firstly, there should be no foreign investment involved. Secondly, there should be no foreign technical involvement in indigenous gaming companies. Also, such companies must obey the laws of the land regarding taxes. For winnings of over INR10,000, there is a tax of 30.9 % TDS (Tax Deduction at Source). Indian poker rooms include Pokerbaazi, Khelo365 and Adda52. These companies satisfy all the legal requirements.
Our Alternatives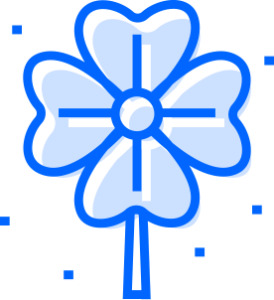 Lottery In India
Indian states have the authority to run lotteries within their states. They also have the authority to ensure that the lotteries are run in compliance with the laws. States like Goa, Sikkim and Punjab run their own lotteries. Indian citizens may participate in international online lotteries. The Playwin Lottery of Sikkim is very popular. Lottery winnings are taxable in India. The Indian lottery site www.lotto.in is very informative regarding Indian lotteries and the laws which govern them. It also contains information regarding the rights and duties of Indian residents regarding international lotteries.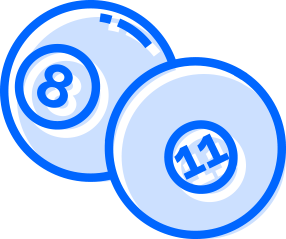 Online Bingo In India
The internet revolution has brought bingo to the fingertips of the masses. It is now possible to play bingo without even leaving your home. This is as true for India as it is for anywhere else. Bingo enthusiasts from India may play online, with Indian rupees. According to the current legal situation, bingo is seen as a skill-based game. This is because of a 1996 ruling by the Indian Supreme Court. This ruled that betting on horse racing is a game of skill. This also applies to bingo. Also, sites operating on Indian soil should obey the laws regarding current foreign currency and taxes. Popular bingo sites in India include Bingo Hall, Vic's, For Money, South Beach, Cabin and Billy.