Show only available operators in
Online Betting Sites With Football for Bettors in Russia
If you're travelling to Russia, and want to be able to bet on your football games back home, then you will need to find a site that does not block Russian IP addresses (or use a VPN!). If you actually live in Russia, then you may find that some sites allow you to sign up, but do not offer the same signup bonuses to a Russian citizen as they would to someone from England or France.
The good news is that while the sites don't actively encourage Russian bettors, they will usually still allow them to bet. BetVictor, for example, offers Football betting and accepts Russian users.
Other sites that accept Russian users and allow football include:
William Hill
Betfair
Ladbrokes
Note, however, that William Hill and Ladbrokes Sportsbook are on the list of sites that the Russian government considers 'blacklisted' - however, the onus is on the ISP to blacklist the sites, and not all do.
Bonuses for Bettors in Russia - Welcome Bonuses, Free Bets and Bonus Codes
The challenge for Russian bettors is finding sites that pro-actively want their custom. Many of the popular sites, such as Bet365 and PaddyPower, allow Russian users but exclude them from bonuses. Even the sites that do accept them offer much smaller bonuses than they would for users from other countries.
Betfair offers 100% deposit matching up to $15 USD
BetVictor offers 100% deposit matching up to €25
Read more
There are some sites that are slightly more welcoming:
William Hill offers 100% deposit matching up to €100
Novibet offers 150% deposit matching up to €100
BetMotion offers 100% deposit matching up to €100
Interwetten offers 100% deposit matching up to €100
Free bets are hard to come by, sadly, as the betting sites are happy to allow Russian users, but do not wish to attract the attention of the Russian Government.
Hide text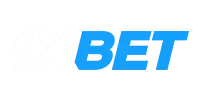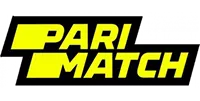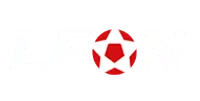 Mobile Betting in Russia
Mobile betting in Russia is lagging behind the betting in other countries. That should come as no surprise considering that in 2015 many major Russian betting operators such as Liga Stavok, 1xBet and Fonbet were permitted to operate offline only. The latest changes in legislation mean that more sites can operate online - but native mobile betting is still far behind.
Bwin.ru, for example, was one of the pioneering online licenses that is aimed explicitly at the Russian market. There are other options - and many mobile apps intended for other countries will work in Russia, however, it will be a long time before the situation truly improves.
The Russian Government is considering increasing taxes on mobile betting - and this would have a far-reaching impact on the industry; potentially driving away players such as Ladbrokes who may feel their profits are being eaten into too much. The personal identification requirement in Russia is already killing conversion rates, which makes it hard for mobile betting sites to operate in the country.
Alternative Links for the World's Best Betting Sites From Russia
Russia's gambling regulations are primarily intended to restrict the activities of Russian citizens. If you are a citizen of another country, residing in Russia, then those restrictions can be frustrating. Many Russian ISPs have restricted access to popular sportsbooks. This forces users to look for proxies and VPNs to access their favourite betting websites.
We offer another, safe and easy way of accessing popular betting websites while in Russia. Using alternative links, you can reach many of your favourite sportsbooks without having to use an unknown proxy or a VPN. Using proxies can potentially lead to theft of your account and other data. Using VPNs requires some technical knowledge, and to install software on your PC or phone. Alternative links can bypass the ISP restrictions in a much safer and more efficient way.
Our list of alternative links includes many of the most popular betting websites. Simply learn the new, localized and Russian-friendly address and you are good to go.
BONUS
100% Bonus up to 100 Kr.
BONUS
200% matched first Deposit Bonus of up to 1000€
Esport Betting in Russia
Esports betting is another controversial thing in Russia. Interestingly enough, at the moment there is no legal framework that governs eSports betting. This means that while betting on a real-world Football game is heavily regulated, eSports is in a grey area. Conventional betting - betting with real money - on eSports is still illegal. Betting on eSports using skins for Counter-Strike: GO or crates for Team Fortress 2, however, is not illegal. Those crates themselves can't be used to buy groceries - but they can be sold on later and converted into real money. This means that many people use them as a workaround to engage in betting.
Show only available operators in
Which Bookmakers Accept Russian Rubles
Most sports betting sites that allow Russian users do not allow people to bet in Rubles - rather, they use Euros or USD. Many bettors prefer using Rubles directly, because of the wild fluctuations in the value of the currency compared to the Euro or USD. Converting back and forth is risky.
Two sites that accept Rubles are MarathonBet and Pinnacle Sports.
Opening a Betting Account in Russia
The process for opening a betting account in Russia is quite long-winded compared to the process used by many other countries. If you are not a Russian citizen then you may find it easier to sign up using the details of your home country. If you are from Russia, then you will need to find a site that accepts users from your country, and then go through a process to verify your identity, which includes providing documentation to the site. This verification process can take a day or more and is one of the reasons why many Russians simply give up on the signup process. Be patient and remember that once your account is created there should be no further issues.
How to Make a Deposit to a Betting Site in Russia
The most common ways for Russian gamblers to make payments to betting websites is using an e-wallet service. The main services - Moneybookers and Skrill - are both happy to accept Russian customers and most sportsbooks and other gambling websites accept these services as a payment method. Payments come through quickly, and the process is hassle-free once you are signed up.
It is a much better idea to use one of those e-wallet services instead of using a Russian debit or credit card, to eliminate the risk of your credit or debit card being blocked, or your online gaming account being cancelled if the transaction is noticed on either side. You can use the same e-wallet account with multiple sportsbooks.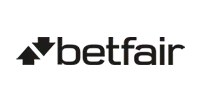 100kr.
100% Sign up Bonus
Enjoy Your Bets and Gamble Responsibly
Betting is a lot of fun, and it is satisfying when the bets fall in your favour. There is always some risk of losing money when betting. Be sure to gamble only with money that you can afford to lose. Take regular breaks, and be responsible with your hobby.