Show only available operators in
Online Betting Sites With Soccer for Bettors in The USA
In United States betting, the players' choices are limited, when it comes to soccer betting. The worldwide popularity of soccer derives from its cross-cultural and inexpensive playability. Nonetheless, despite the fact that betting on MLS soccer and the EPL might not be as popular as basketball and football, many Americans still place their wages on soccer teams. One of the leading betting sites with soccer in the United States is Bovada. Upon signing up, players are given up to 50 % of their wager as a sign-up bonus. 5Dimes is another big name in the sportsbook industry. Setting up an account with 5Dimes is simple and recently changed their minimum deposit to 25 dollars, when Bitcoin is used. Other betting websites with soccer include BetOnline, Sportsbetting, and GTBets.
Bonuses for Bettors in the USA - Welcome Bonuses, Free Bets and Bonus Codes
Renowned for its reputation in the betting industry, Bovada is undeniably the top-rated sportsbook in the United States. Bovada offers a significant sign-up bonus of up to 50 % of the first wager. The free bet is maxed at 250$ and can be used to place any type of bet. Just like Bovada, My Bookie is another sportsbook that offers one of the biggest sign-up bonuses. My Bookie offers new players a bonus of 50% for deposits not less than 50$ and not more than 3,000$.
BetOnline is yet another sportsbook that offers players a wide array of promotions, reloads and deposit bonuses. All customers are eligible for a lifetime bonus, where any deposits above 50$ will receive between 15% to 25% free play bonuses. In the reload and deposit bonus category, Bovada stands out from the rest of the sportsbooks. All new players are eligible for a 15% bonus for deposits of not more than 2500$.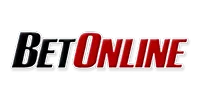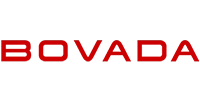 5x Bonus and Deposit
Turnover
Mobile Betting in The USA
One of the oldest and widely known bookmakers in Canada and sportsbooks in the US is Bovada, known as BoDog in Canada. Bovada's mobile application carries all the major sports in the United States such as baseball, football, basketball, and hockey. Users can place bets on Android, iOS and several other mobile devices.
BetOnline is another sportsbook that offers mobile betting. BetOnline's mobile application supports in-play betting, is extremely fast and is compatible with Windows phones, Nokia Symbian, Android, iPhone devices. Carbon Sports is another well-laid mobile application, which features all the major sports like NHL, NBA, and soccer. A "Most Popular" bet button allows the players to see, where the most popular action is happening, at any given time.
GTBets began operation in the year 2011, and ever since then have a managed to make a name for themselves in the betting industry. For players who are looking for a solid mobile application, then GTBets might be what you need. The easy navigation and sleek interface makes betting on the player's smartphone or tablet both simple and fun.
Alternative Links for the World's Best Betting Sites From The USA
Censorship of various bookmakers has increased rapidly throughout the years. This is one of the main reason, why companies, decided to create alternative links and mirrors for their specific sites. Players from countries such as China, France, Italy, Russia, and Turkey experienced challenges when visiting the most famous bookmakers. Thus, alternative links and mirrors became crucial when signing up or accessing their betting accounts. Mirror Links are clone sites or simply an imitation or a copy of the original website. Not all bookmakers can afford to purchase local licenses for each of these countries, and thus, most of the bookmakers use alternative sites or mirrors to reach their prospective customers, without purchasing local licenses. This site is offering safe Alternative Links that players can use for their betting needs.
BONUS
Best Odds Guaranteed
Esport Betting in The USA
ESports is extremely huge, and its popularity is spreading worldwide. A recent study conducted by Super Data Research revealed that the eSports market made more than 892 million dollars. Esports teams come from different countries throughout the world, and each of these regions has their very own tournaments. The United States is the home for MLG (Major League Gaming), which features different speciality and games.
There are numerous sites, which accept players based in the United States. BetOnline, Nitrogen, and Bovada are just but a few of the leading ESports websites in the United States. Apart from carrying superior welcome bonuses, these websites also have promotions, which will grant users additional values when signing up.
Show only available operators in
Which Bookmakers Accept US Dollars
Due to the fact that US dollars is one of the major currencies in the world, many of the leading bookmakers accept US Dollars. Punters who possess USD prepaid/debit/credit cards, a US Dollars account or an American money E-Wallet can deposit their money to their preferred bookmakers. Some of the leading bookmakers that accept US Dollars include, Betfair, Unibet, BetVictor, William Hill and Sporting Bet.
Opening a Betting Account in The USA
There are numerous trusted and quality websites out there, which facilitate legal online betting for USA players. When looking for a quality and reliable bookmaker in the United States to sign up with, then look out for the companies, which offer huge sign-up bonuses and unlimited withdrawal options. An ideal betting company should make it extremely easy to deposit your money and easy withdrawals as well. Signing up is not only easy but also free of charge and will not take more than five minutes of your time. Furthermore, it is important to note that an ideal betting quality must protect your financial and personal information.
How to Make a Deposit to a Betting Site in The USA
For quite some time, receiving payouts and depositing money into betting accounts has proven to be quite challenging. Bovada and 5Dimes, have the best processing system. The easiest way deposit cash in your betting account is using Visa or MasterCard, accepted by almost all sportsbooks. Nonetheless, apart from the credit cards, there are other options, which players can use, to make deposits, into their betting accounts. MoneyGram and Western Union are also other viable options. Bitcoins is one of the newest deposits methods, accepted by various sportsbooks in the United States. Bitcoin does not have an affiliation with the economy of any given country; thus it is one of the most stable currencies. Bitcoin has a success rate of 100% and is an option offered by a majority of the sportsbooks in the United States.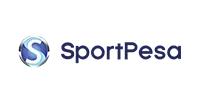 Enjoy Your Bets and Gamble Responsibly
Gambling is a leisure activity, and thus, players must be able to have fun while betting. Nonetheless, it is extremely important to understand that gambling comes with various risks. Thus, players must learn how to protect themselves when gambling online.